Nextiva Call Center

has the technology for any size business.
CALL CENTER PRO
$5000/mo
No setup fees
---
---
CALL CENTER ENTERPRISE
$10000/mo
No setup fees
---
---
Overview:
Why use Nextiva Call Center?
A comprehensive cloud solution with advanced functionality that's easy to use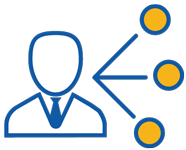 Automatic Call Distribution
Route callers to the right queue, with the right priority to the right skilled agent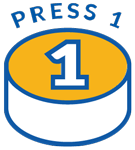 IVR/auto Attendant
Guide callers using voice prompts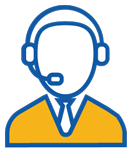 Remote Or Mobile Agents
Virtual pools of agents can be created that span the globe, and can log in from anywhere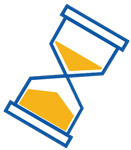 Queuing
Ensure callers never get a busy signal and are queued correctly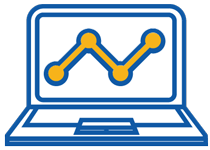 Monitoring
Ensure quality by monitoring agent performance with both historical and real-time reporting
Improve deployment speed
Instantly access enterprise-grade call center solutions and quickly scale to respond to fluctuations in call volume without changing your infrastructure settings.
Maintain efficient staffing so your customers don't remain on hold
Provide automated call-back and responses to your incoming callers
Increase your first call resolution through advanced call routing options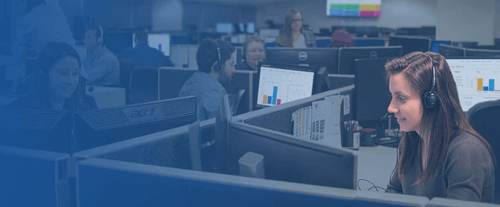 Utilize a flexible staffing structure
Nextiva's management system allows you to monitor and modify your employees' communication, regardless of where they are located.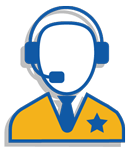 Route incoming calls to employees based on agent or team skill sets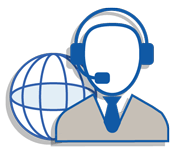 Staff based on customer demand and route overflow calls to external agents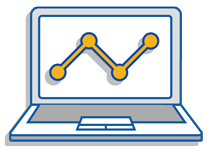 Monitor call volume and flow through your dashboard and activity reports
Experience dramatic cost savings
With minimal upfront costs and flexible pricing, companies of any size experience dramatic cost savings with call center phone service in the cloud.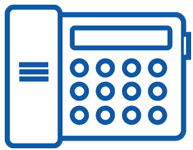 Use your existing devices to reduce office hardware requirements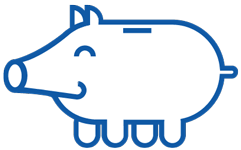 Blend your on-premise and virtual agents to minimize rent expenses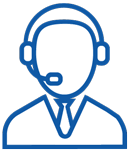 Nextiva's hosted call centers don't require complex equipment
Manage your communications from anywhere
Utilize the NextOS unified communications online dashboard to instantly monitor the pulse of your business throughout the workday.
Manage your phone service on any Internet browser or mobile device

Identify bottlenecks, availability issues, and employee productivity

Manage all of your incoming and outgoing calls with one simple click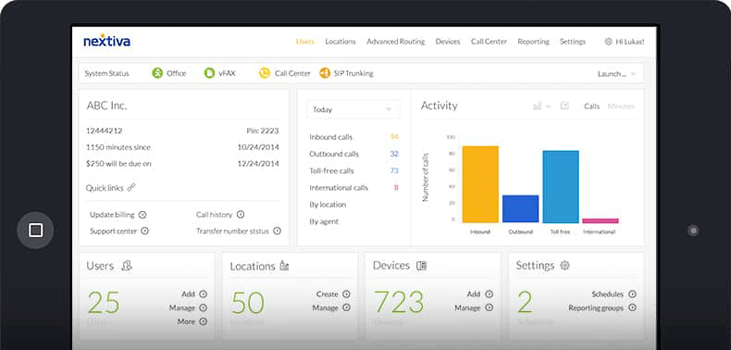 Features:
Delivering the experience & service your customers expect, Nextiva Call Center increases business collaboration.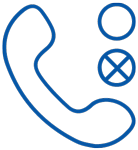 CALL CONSOLE
Allows you to manage all current calls and take actions on them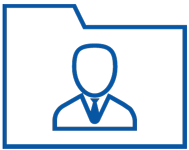 VIEW CONTACTS
See who is available or not, make calls to contacts and manage directories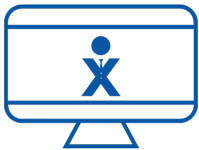 DASHBOARD
Monitor the call centers to which you are assigned as an agent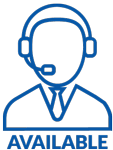 AGENT STATUS DISPLAY
Quickly see agents who are available, on a call, have a call ringing, or set to an alternate status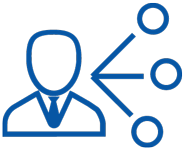 AUTOMATIC CALL DISTRIBUTION
(ACD) Depending on each call type, you can set up calls to be routed based on the agents who are able to support those requests.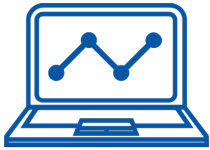 INCOMING CALL DETAILS
Display the name and number of the caller and the queue they are calling from, if assigned to a queue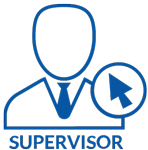 INSTANT ESCALATION
Simply select the supervisor from your call console and immediately transfer a call to him/her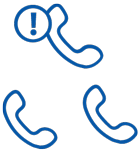 CALL PROMOTION
Reorder calls in a queue to answer urgent calls before others in the queue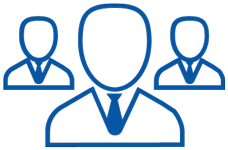 3-WAY CONFERENCE CALL
Select two calls from the call console and connect them with one click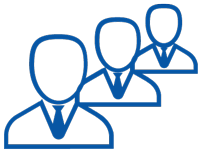 CALL QUEUES
Organize users, teams and departments by queues and callers will be routed to the next available agent in the appropriate queue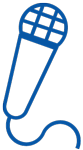 CALL RECORDING
Record specific agent calls "on demand" or set your service to record calls automatically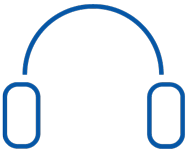 CALL MONITORING
Monitor a specific agent or the next call that comes in to a selected queue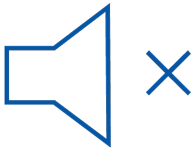 SILENT MONITORING
Select an agent and listen in (while muted) to the current call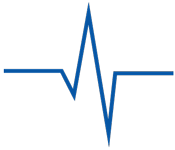 IVR/AUTO ATTENDANT
Instant automated greeting that lets callers choose the person or department they are trying to reach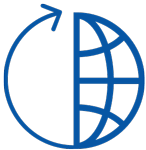 NIGHT/WEEKEND SERVICE
Automatically forward calls to an alternate number for after-hours, weekends or holidays
Compare:
Advanced IVR (Interactive Voice Response)
Call Center Pro
Call Center Enterprise

Conditional Call Routing Options
The ability to swap a call queue or department with announcements and alternative routing options as needed.

Front Office

Call Queue Visibility
Incoming calls can be queued until the next call center agent is available to answer the call.

Enhanced Greeting & Queue Announcements
Queued callers hear an initial greeting, followed by music, advertisements or periodic comfort announcements.

One-Click Transfers
Transfer any phone call to an extension in your office or to someone working remotely with one simple click.

Conference Bridge
Service used to connect multiple people over a phone line or Internet connection to participate in a conference call.

Free Auto Attendant Recording
Nextiva will record one professional greeting for your call center welcome message or Auto Attendant at no cost; additional recordings are $25 each.

Instant Message and Presence
Set availability status and chat with other agents directly in the call center dashboard or via the Nextiva App.

Forced Delivery of Calls
Queues can be configured to automatically answer and deliver calls to specific agents after a specified waiting time.

Night & Holiday Service
Uniquely route calls during after hours when the call center queue is not in service based on night and holiday schedules that define business hours.

Whisper Messages
A message played to the agent, typically announcing the call center queue name, when the call is received; particularly valuable with remote or mobile agents.

Business Integration

CRM Integration
Connect to many industry standard CRM systems such as Salesforce.com, SugarCRM, NetSuite, etc. to enable your call data to sync with contacts in your database, allow click-to-dial, and quickly create a new contact record in the CRM.

Intelligent ACD (Automated Call Distribution)
Agent state is used to determine the agent's availability to take calls and agents can set their state through the web portal or through a client interface.

Configurable Call Handling
The ability to control and configure whether calls go into the queue, are put on hold, or get automatically forwarded to an agent.

Queue-Based Routing
Multiple programmable settings to determine which call in the queue, based on priority, should be delivered to an agent when the agent becomes available.

Skills-Based Routing (Weighted Call Distribution)
Assign a skill level to each agent in the call center, and calls are routed to the agent with the most appropriate skills or product knowledge to meet the caller's needs.

Remote Agent Support
Allows you to manage a virtual workforce and remote agents' call controls from the main office location, just as you would for office-based agents.

Voicemail to Email
Voicemail messages are recorded and forwarded to the email address you specify and messages can be heard on your computer or mobile device.

Dedicated Onboarding Service
Nextiva will provide you with a dedicated Onboarding Technician that will personally assist you with your system setup and answer any questions you have along the way.

Flexible Disposition Codes
These are attributes that can be applied to calls by an agent during the call and during wrap-up, enabling calls to be tagged with promotions, topics, etc.

Flexible Unavailable Codes
These attributes can be applied when an agent becomes unavailable, and management can use this data to better understand the performance of their agents.

Supervisor Controls

Real-Time Agent Management
Increase productivity by monitoring all agents, status and resolution times in a single view so you can re-route calls or move agents to alternate queues with a click.

Launch Dashboard & Reports
Improve agent and team efficiency with instant access to views of metrics and real-time reports by agent, queue or time period in our call center dashboard.

Call Reports by Time, Agent, or Queue
Standard and customizable call reports allow you to manage and monitor calls by time period, agent, or call queue.

Historical Reports of Key Metrics
Track call reports, resolution times, and trends from any previous time frame so you can staff and hire according to your business' needs.

Call Recording
Call recording allows supervisors to listen to agents' incoming and outgoing calls for training, quality assurance purposes, and future reference. Nextiva will save your recordings for up to three years, and they are available for you to download if you need to store them for longer.

Promote, Retrieve, or Transfer Queued Calls
Agents have the ability to promote, retrieve, or transfer calls that are waiting in the queue based on thr nature of the call or if the issue requires escalation.

Queued Call Management
Allows you to specify the priority order of queued calls, across 1 or many queues, to designated agents as they become available and bounced calls always have priority.

Silent Monitoring & Call Barge-In
Supervisors can silently monitor an agent's call and have the option to "barge-in" to a call if needed for quality or training purposes, which creates a three-way conference. You must have the Supervisor Dashboard add-on with an Enterprise line assigned to the user to activate.

Quality Assurance

Call Recording
Call recording can be scheduled based on multiple options: always, on-demand, or pause/resume, etc.; typically for quality and training purposes.

DNIS Support
The Dialed Number Identification Service (DNIS) associates multiple phone numbers to the primary number, to alter call routing or play specific messages.

Disposition Code Status
Disposition codes are attributes that can be applied to calls during the call and during wrap-up, enabling calls to be tagged with promotions, topics, etc.

Priority Queue Routing
Multiple settings to control which queued calls, based on priority, should be delivered as agents becomes available, with bounced calls having the highest priority.

Outgoing Call Control
When agents have the ability to make calls using the call center phone number, this setting gives the option to display the calling line ID (CLID) or DNIS number.

Upgrades Available

Meet-Me Conferencing (9-users):
Service that includes 9-way conferencing, scheduled and reservation-less calls, recording, muting, inviting new participants, and a web interface.

$19.95
$19.95

Meet-Me Conferencing (25-users):
Service that includes conferencing with up to 25 participants, scheduled and reservation-less calls, recording, muting, inviting new participants, and a web interface.

$49.95
$49.95

Office Receptionist Dashboard
This web-based tool provides receptionists with the ability to monitor users across their enterprise, place click-to-dial calls to contacts and manage a queue.

$39.95
$69.95

Supervisor Dashboard
Allows reports to be run on any agent and display: agent activity, agent call detail, agent call report, agent duration report and schedule adherence.

$69.95
$69.95

Agent Dashboard
Supports the needs of agents in any environment: call handling functions, call distribution management, directory and Outlook integration, and other functions.

$29.95
$29.95
Call to get a free quote from a specialist.
1.800.886.5369