Nextiva Connect

stay connected from anywhere
SINGLE USER
$8

95/mo

billed annually
---
100 minutes
---
Local & Toll Free Number
Auto-Attendant
Professional Voicemail
Flexible Forwarding
Choose Your Number
Dial-by-Name Directory
Manage Online from Anywhere
No Hardware
Unlimited Extensions
IVR/Auto Attendant
Voicemail to Email
SMALL BUSINESS
$19

95/mo

billed annually
---
500 minutes
---
Local & Toll Free Number
Auto-Attendant
Professional Voicemail
Flexible Forwarding
Choose Your Number
Dial-by-Name Directory
Manage Online from Anywhere
No Hardware
Unlimited Extensions
IVR/Auto Attendant
Voicemail to Email
BUSINESS PRO
$6995/mo
billed monthly
---
Unlimited
---
Local & Toll Free Number
Auto-Attendant
Professional Voicemail
Flexible Forwarding
Choose Your Number
Dial-by-Name Directory
Manage Online from Anywhere
No Hardware
Unlimited Extensions
IVR/Auto Attendant
Voicemail to Email
Overview:
Why get Nextiva Connect for your business?
Nextiva Connect ensures your callers won't know the difference whether you're in the office, working remotely, or traveling frequently

IMAGE UPGRADE
Virtual receptionist and other features make a professional impression

AFFORDABLE
Very low monthly costs and no contracts or extra fees

FLEXIBLE
Take business calls anywhere: home, office, or on the road

CUSTOMIZABLE
Set rules that route calls based on specific times or callers
BE SUPPORTED
Our award-winning Amazing Service team is always here (in Scottsdale, AZ) to help
How it works

Pick an (800) or local number for your company

Record your main greeting

Add your company's extensions

Forward calls to any phone, and get your voicemails to email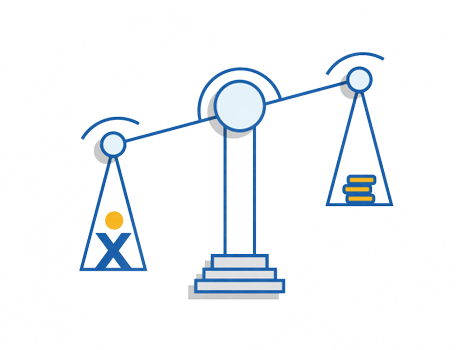 Experience high quality at a low cost
Nextiva Connect allows you to receive local and toll-free numbers for a fraction of the price of traditional phone system plans.
Low monthly cost that includes unlimited talk time
Eliminate caller transfers and extensive hold time
Route your calls up to 5 alternate numbers to ensure they are answered
Set up and go in an instant
Initiate your service within seconds to begin making and receiving calls with your existing mobile device and current phone number.
Add and remove employees as your business needs change
Easily update your company directory as often as necessary
Start with forwarding phones to up to 10 different numbers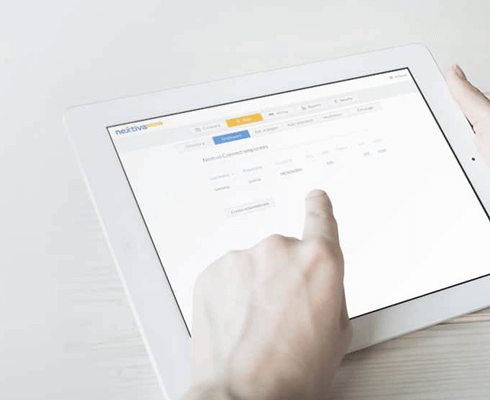 Features:
Stay connected to your business when you're at work, home, or on-the-go.

LOCAL & TOLL FREE NUMBER
Included at no charge, Nextiva provides a local or toll-free number for your Connect plan

AUTO-ATTENDANT
Instant automated, customizable greeting that lets callers choose the person or department they are trying to reach

PROFESSIONAL VOICEMAIL
Personalize your business voicemail so callers connect with you even while you're away

FLEXIBLE FORWARDING
Route your incoming calls to up to 5 phone numbers that ring sequentially until you connect

CHOOSE YOUR NUMBER
Based on availability, you can choose the number for your business connect plan

DIAL-BY-NAME DIRECTORY
Enhance your professional greeting with the employee directory option

MANAGE ONLINE FROM ANYWHERE
Access your calls and messages from a control panel on your mobile device, from wherever you are.

NO HARDWARE
Utilize your mobile phone and a simple online control panel to place and receive your calls.

UNLIMITED EXTENSIONS
Add numbers to give your business a multi-city appearance, or combine local and toll free numbers.

IVR/AUTO ATTENDANT
Greet callers with professional menu options and route calls to their appropriate destination.

VOICEMAIL TO EMAIL
Forward voicemail messages to your email so you can retrieve them from your PC or portable device.
Call to get a free quote from a specialist.
1.800.886.5369