Nextiva vFAX

Send and receive faxes from anywhere
SINGLE USER
$495/mo
billed annually
---
500 pages/month
---
Fax by Email
Fax Machine Support
Most File Types Accepted
Fax with Mobile Device
Access Fax Anywhere
Number Transfer
No PC Required
Always On, Never Busy
Online Portal
Cancel Whenever
SMALL BUSINESS
$1295/mo
billed annually
---
1000 pages/month
---
Fax by Email
Fax Machine Support
Most File Types Accepted
Fax with Mobile Device
Access Fax Anywhere
Number Transfer
No PC Required
Always On, Never Busy
Online Portal
Cancel Whenever
BUSINESS PRO
$2995/mo
billed annually
---
3000 pages/month
---
Fax by Email
Fax Machine Support
Most File Types Accepted
Fax with Mobile Device
Access Fax Anywhere
Number Transfer
No PC Required
Always On, Never Busy
Online Portal
Cancel Whenever
Overview:
Why sign up for Nextiva vFAX?
Never experience a busy signal or paper jam again when you switch to online faxing with Nextiva vFAX. You can send and receive faxes from anywhere, at any time.

ALWAYS ON
Our virtual faxing technology is always available. Plus, save money with a low monthly price.

MORE FLEXIBILITY
Increase your mobility and fax via the online portal or your email from anywhere life takes you

STRESS-FREE
Keep your current number, but ditch the hassle of a machine, paper, ink, and busy signals

AVAILABLE ANYTIME
Easily reference old sent and received faxes at anytime in the online portal

EASY TRANSITION
Use the fax bridge if you're not ready to say goodbye to your fax machine (sold separately)
Fax your way

Send and receive faxes from work, home, or on the go via your email
Manage your faxes in the online portal from any Internet browser
Keep everyone in the loop with instant notifications when a fax is sent and received
Use your current fax machine but experience the benefits of online faxing
Cut your faxing costs and start saving
We're all about customization. Create the online fax plan that fits your business needs, and adjust your account at anytime.
Cut out the paper and ink, and reduce your monthly fax expenses up to 80%
Limit your commitment with plans starting as low as $4.95 a month
No hidden fees, equipment costs, or contracts required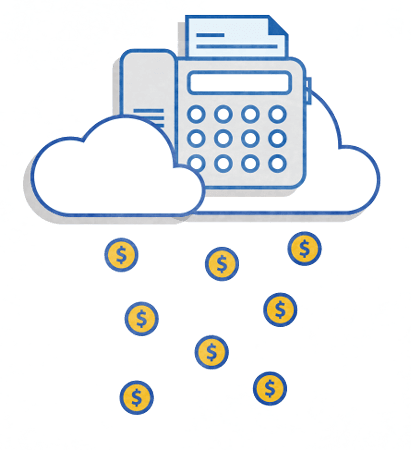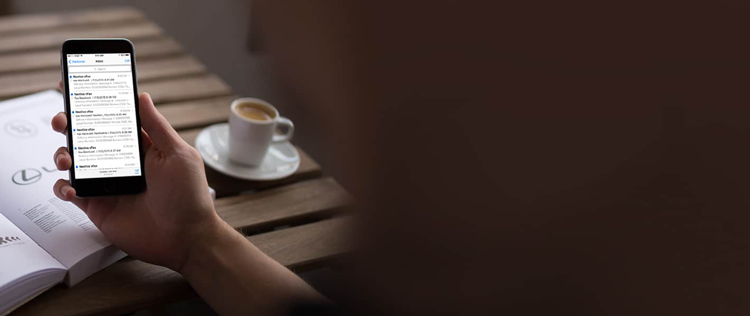 Your privacy is our priority
Your faxes are delivered directly to your email and the secure online portal so you don't have to worry about them getting lost or falling into the wrong hands.
256-bit SSL encryption keeps your sensitive information secure
Receive your faxes straight to your PC, tablet or mobile device
Only authorized users can access your online fax portal
Fax comparisons
Choosing the right online fax service for your needs requires thorough research, and there are a few key factors to consider in your decision. Look at the fine print and know what comes with your plan—the number of pages included, overage fees, and the monthly price to name a few. Also, don't forget to take customer service into consideration. You need a provider that will be available when you need them to answer questions or resolve any issues you may have. Here's more about how we stack up against other online fax providers:
| | | | |
| --- | --- | --- | --- |
| | | | |
| Prepaid monthly price | $4.95 | $9.17 | $14.13 |
| Standard monthly price | $8.95 | $10.00 | $16.95 |
| Included free page | 500 | 300 | 300 |
| Overage cost per page | $0.03 | $0.10 | $0.10 |
| Works with your fax machine | Yes | No | No |
Online fax has never been so easy
Faxing shouldn't be hard or intimidating. Nextiva vFAX is designed to be intuitive and user friendly, but we know questions still come up. We have a variety of self-help options and our Amazing Service® team is available whenever you need them via phone, email and live chat.

Easy to use: If you're looking for an easy to use email to fax service, you've come to the right place. Our online dashboard is simple, easy to navigate and has all the information you need in one central place so you can become a master at online faxing in no time.

How-to videos: Take the guess work out of it and learn how to use every feature of our Nextiva vFAX product with step-by-step "How-to" videos. Also, you can access these videos anytime you need them for a quick refresher.

Manage your faxes via email: You no longer need to be tied to a fax machine to send and receive faxes. With our online fax product, you can fax from literally anywhere via your email. Plus, you'll never experience a busy signal again.

Online chat: Have a question and need an answer fast? The Nextiva vFAX team is available to help you via live chat on our website so you can get the information you need right when you need it.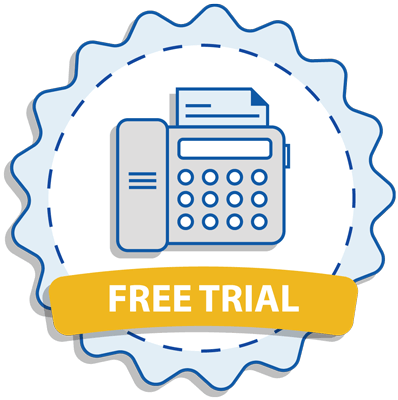 Did someone say free fax trial?
Want to do a test drive before you fully commit to Nextiva vFAX? Our 30-day free trial is a risk-free option to try our online fax service to decide if it's the right fit for you. You'll receive all of the features and functionality that general users get so you can familiarize yourself with the online portal, how-to videos, and ask our Support team any questions.
We know this is a big decision for you, so we want you to feel comfortable and confident that you're making the right choice for your business. If at any time you decide you need to adjust your fax volume, give our team a call and we can update your account in minutes. Also, you have the flexibility to cancel at anytime and your bill will be prorated—we only charge you for the services you use.
Features:
With Nextiva vFAX your faxes come to you, not the other way around.

FAX BY EMAIL
Send a fax quickly via email by attaching a file, just as you would to send an email

FAX MACHINE SUPPORT
Using our easy Fax Adapter, you can use your current fax machine to send paper fax messages

MOST FILE TYPES ACCEPTED
Image Files (TIFF, GIF, PNG, JPEG) Adobe Acrobat Files (PDF) Microsoft Office Files (DOC, XLS, PPT) Printer File Formats (PCL, EPS, PS) Text Files (TXT, RTF)

FAX WITH MOBILE DEVICE
Send and receive faxes instantly with your mobile phone using the email function

ACCESS FAX ANYWHERE
You can access your faxes anywhere you have an Internet connection because they are stored electronically and emailed to you.

NUMBER TRANSFER
In most cases, you can keep your current fax number and we can transfer it to your Nextiva vFax account

NO PC REQUIRED
Even if you are away from your PC or it is turned off, vFAX delivers so you won't miss a fax

ALWAYS ON, NEVER BUSY
No dialing means no busy signals; since we send faxes over the Internet and store every fax you send or receive, we're always on

ONLINE PORTAL
If you ever need to retrieve a back-up, verify transmission or check your usage, simply login to your vFAX portal and it's all available at your fingertips
Devices:
The Nextiva Fax Bridge connects easily to your fax machine so you can send and receive online faxes.
Nextiva Fax Bridge

This fax bridge allows you to use standard fax machines with your Nextiva vFAX service. Choose whether you want the fax machine to send or receive virtual faxes or both. Simply connect your Internet cable and fax machine with the bridge and you're ready to start using Nextiva vFAX.
Call to get a free quote from a specialist.
1.800.886.5369